Company Introduction
Xuyi Xinyuan Technology Co., Ltd. is focusing on the manufacture and export of Activated bleaching earth or Fullers Earth, 40000 tons per year, which was our production capacity in 2009, as a result of the effort of all staff members, now Xinyuan becomes to be an active and important role in this field. Every staff member of Xinyuan understands the importance of quality and service, which is the foundation of our business. We try to be a Specialist in order to provide the best quality products and services to all of our clients.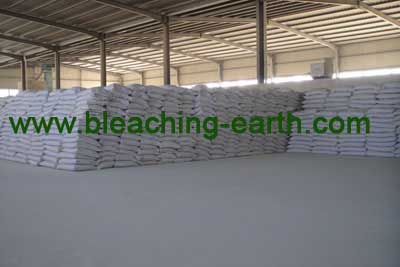 Activated Bleaching Eearh
Presently, we have our own workshops for the production of Bleaching earth. The production capacity is around 40000 tons per year, and we can also customize production based on specification and samples from our
customers. Presently, because of the good market, we negotiate with the government, and we will set up new branch company for producing Bleaching Earth
We guarantee that our partners will grow fast together with us simultaneously and continuously based on a long-term and win-win relationship.

MANUFACTURER OF ACTIVATED BLEACHING EARTH